John E Kennett was Donal MacIntyre's physical and psychological coach during his appearance on ITV's Dancing on Ice in 2009. Being that Donal was neither a performer nor a dancer and having never skated before, was performing in front of millions of people, live on television. Donal was at sensory overload.
Voted into the bottom two by the public that first week and was saved from elimination by the judges. Over the next few weeks, nerves and anxiety continued to affect him immensely and after week three of the competition, Donal asked Johnny to provide some neuro-linguistic programming and hypnosis to help.
That week they had two intense sessions with advanced neuro-linguistic programming and Ericksonian hypnosis, to help Donal's brain to respond differently. The techniques influenced Donal's behaviour by recoding the way his brain responded and he manifested new and better behaviours for controlling his body, and developed strategies to cope with stress. His ability to focus and learn improved greatly.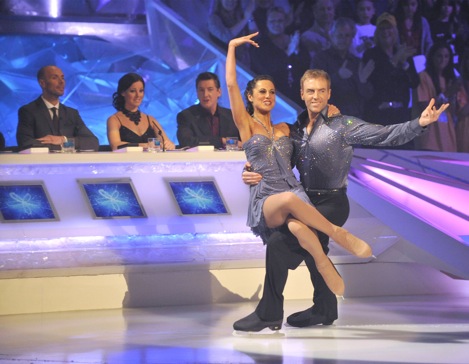 That week (week four of the competition), Donal put in his most focused performance yet in the competition and after he had completed his dancing routine the judge Nicky Slater announced live on television,
Working with Donal weekly, sometime daily, John helped Donal improve significantly and consistently throughout the show, with a unique combination of sports therapy, physical coaching, Ericksonian hypnosis, advanced NLP, lots of laughter and the fervent hard work that is Donal's trade mark, Donal achieved a well-deserved second place in the ITV Dancing On Ice 2009 finals.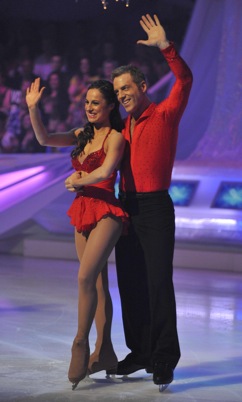 Contact me: Become your potential.